Golden Gate Bridge Wedding Photography
It seems that most of our clients that opt for our San Francisco photo tour want us to take them to the Golden Gate bridge. We are more than happy to do this, but are leary of the possibilities of inclement weather. The truth is, it rarely rains hard in San Francisco, but of course everyone knows about our famous pea soup fog. When it is really foggy, we bring ourselves closer to the bridge as you can see in the above image. Heading towards the Golden Gate bridge is a great way to cap off San Francisco city hall wedding.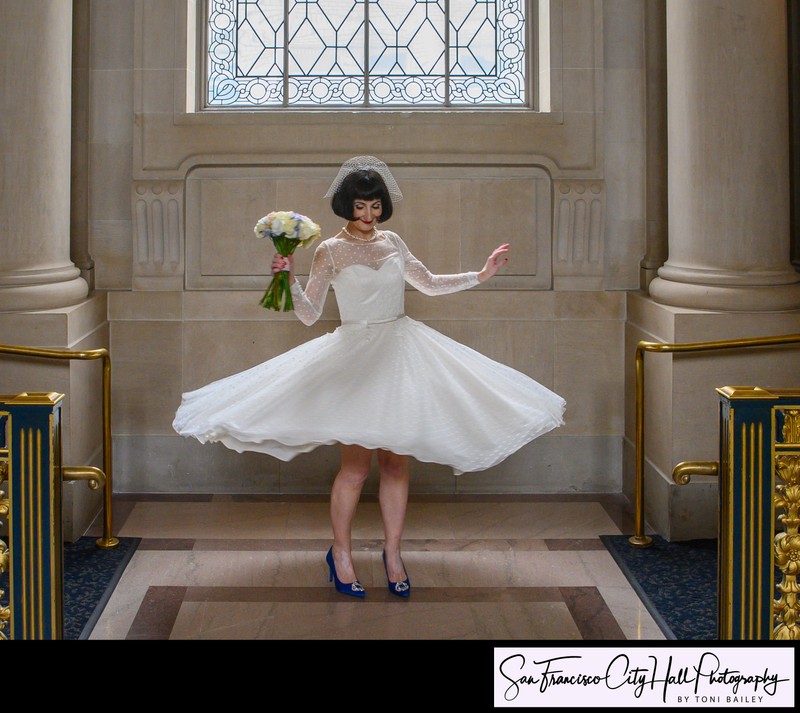 Fog Can Enhance Golden Gate Bridge Wedding Photography
What's this you say? Everyone's main goal when heading to the Golden Gate Bridge after their San Francisco city hall wedding is to obtain clear photos of the newlyweds in front of this famous icon. I find it hard to disagree with this because I know that this is what my clients want. However, there is another school of thought. What other factor is San Francisco famous for besides the Cable Cars and the Golden Gate Bridge? The answer is easy, it's the fog! The fog that comes in any time of the year and especially the summer. So why not include some of this fog in the pictures? The photo above shows how this can also be an effective way of depicting the couple's San Francisco wedding photography tour. Obviously, we would prefer a clear picture, but some fog can also add a very nice and authentic result.