2nd Floor at San Francisco City Hall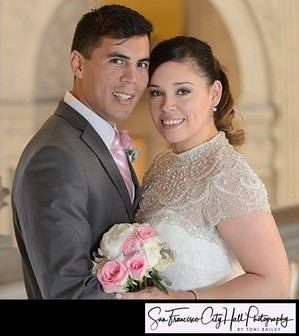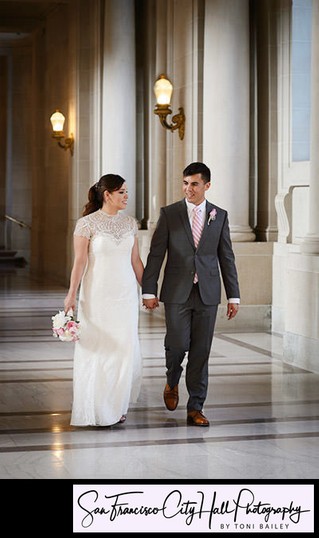 The wedding images on this post were all taken on the 2nd Floor of San Francisco city hall. Vanessa and Matthew decided to rent out the 4th floor North Gallery so they could have a private ceremony with their friends and relatives. It was a beautiful wedding in the perfect location away from the Friday crowds at City Hall. After the ceremony, we took the 2 of them on a private photo tour of the entire building! We covered all 4 floors and created some memorable images. We find that sometimes the best images are created by just leaving the couple alone for a while to interact and just take candid photos. The walking shot above is a great example of what can happen when we just leave it up to the couple. We were on the 2nd floor and asked our bride and groom to walk and hold hands while interacting. As you can see, the photo looks very natural and soft. The beautiful light on San Francisco city hall's 2nd floor helps to create this type of image.
Why is the 2nd Floor a Great Wedding Photography Location?
The 2nd floor at San Francisco city hall is often the first place we go for wedding pictures after the ceremony. Why? It is basically on the same floor as the Rotunda ceremony and is often less crowded than other floors. We can make great use of the beautiful vintage styles lights and repeating lines in the 2nd floor hallway. We also particularly enjoy the gold railing for wedding photos. It is actually a handicap railing, but is so ornate and beautiful. Below are some other photos of couples on various parts of the 2nd floor at SF city hall. We will be happy to take to all of these locations when we escort you throughout the building on your photo tour.