SF City Hall Celebration with Kids!
San Francisco city hall weddings frequently involve the blending of children from 2 families. Usually, by the time they make it to the wedding most of these kids know each other pretty well. However, in some cases they are meeting each other for the first time. Have a city hall wedding celebration facilitates this coming together of both spouses offspring. As San Francisco city hall wedding photographers, we feel it is our duty to help in this process so we always try to involve everyone in the family pictures. We make suggestions involving group shots that include only the children and then of course various blended pictures.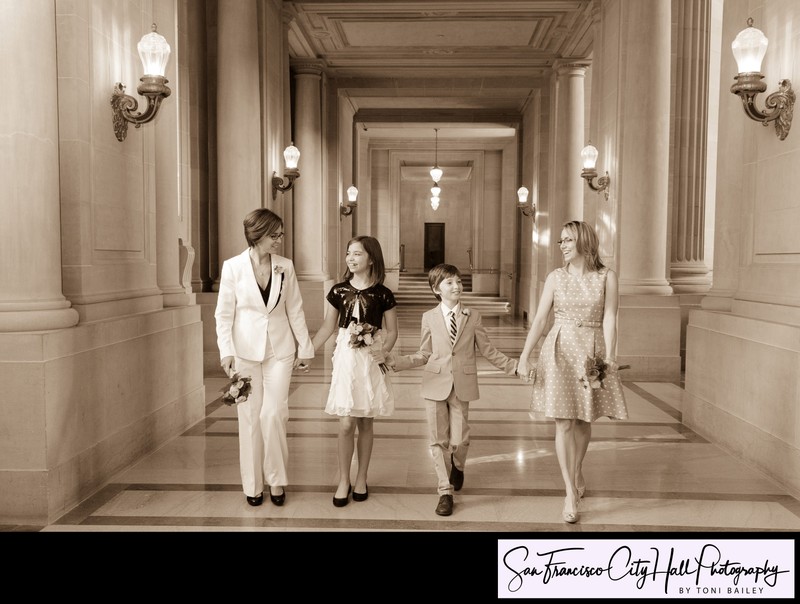 Same-sex couple Laura and Annette were very happy to legally marry at San Francisco city hall after being together for over 20 years in a committed relationship. This was actually one of our first LGBTQ weddings after California declared them legal. It was a great day of celebration and fun with their children and friends. Thanks to both of them for allowing us to be part of their special marriage day. Scroll down to view more San Francisco City Hall kid photos.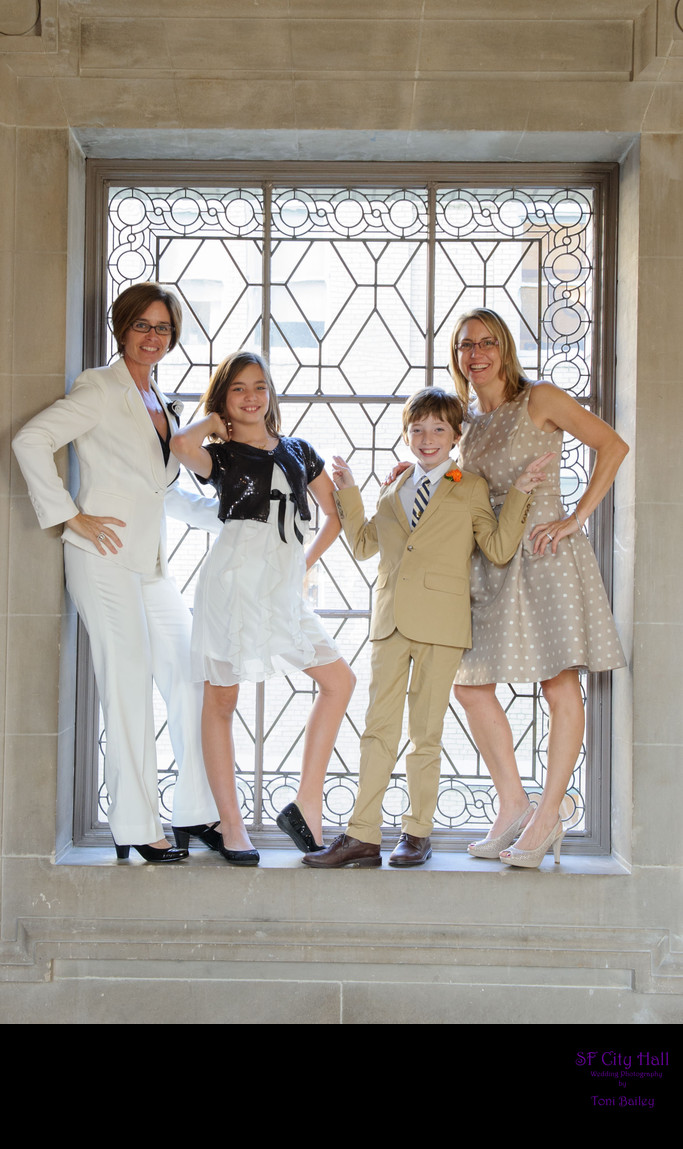 This fun bride and groom pictured below brought their cute little boy to help them with their San Francisco city hall marriage celebration. They smartly included their son in as much of the day's activities as possible to make him feel special. This is an important thing to do with a child who may have some nervousness about their mom or dad getting married to somebody else. He also participated in their City Hall ceremony and of course this fun picture outside of the building. We also try to do our part by including the children in as many photos as possible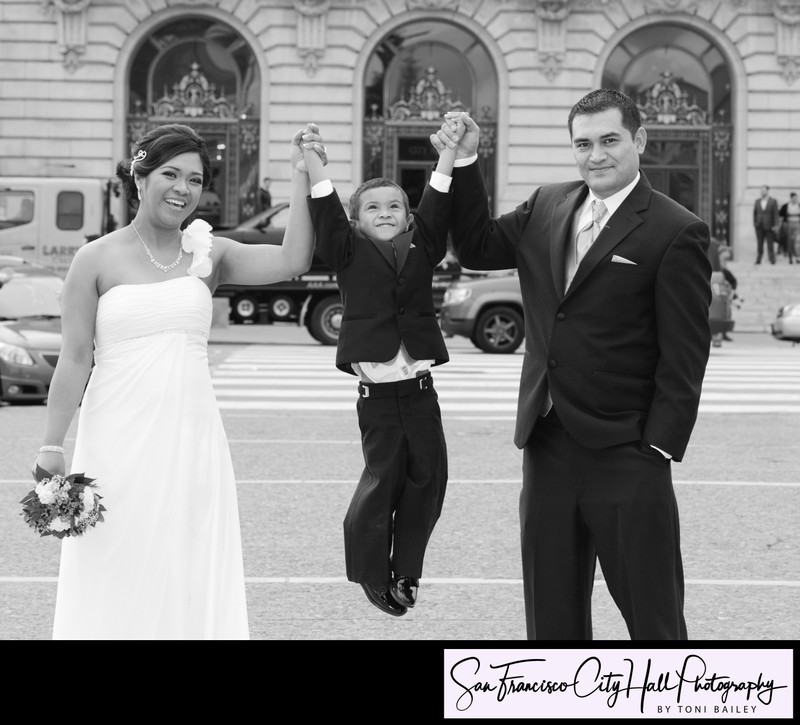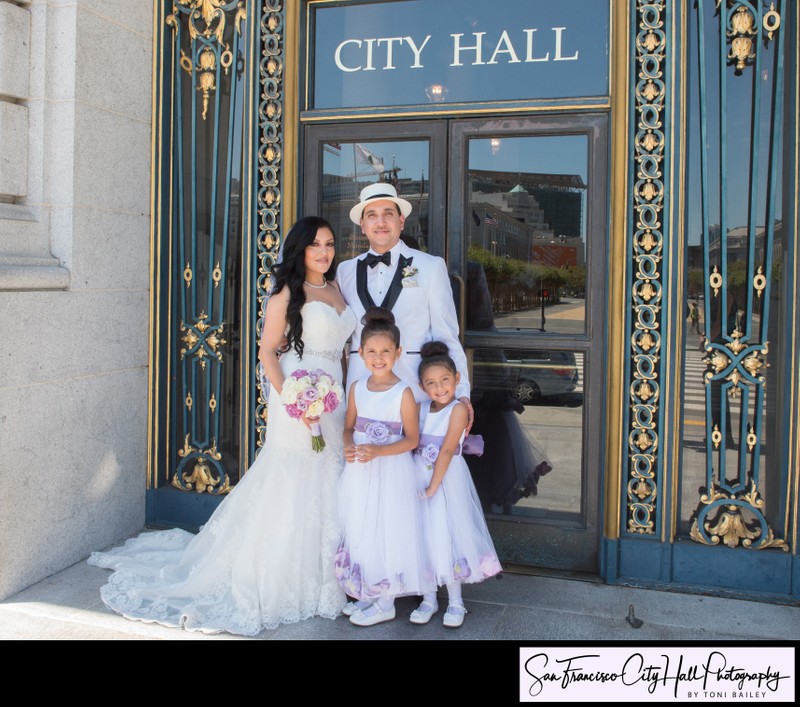 Another fabulous San Francisco city hall wedding photography session wrapped up by the iconic image outside the entrance sign. We made sure to include their daughter (below) in one of these photos to make sure she felt part of their special day. We thought it would be fun to also include the Daughter in the celebration image. This makes it fun for the child and also includes her in the process.