Palace of Fine Arts Fun in San Francisco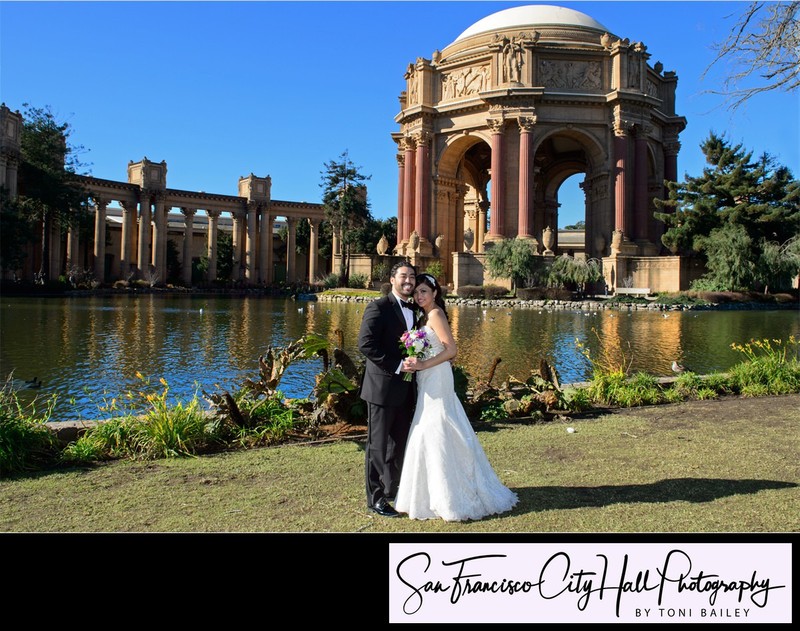 We had a very fun time photographing this San Francisco city hall couple last year. April and Michael booked our "San Francisco" package with optional wedding reception coverage, which provided them with 3 locations and 4 hours of coverage after their City Hall ceremony and photo shoot. They hired a private wedding celebrant and had their ceremony on the beautiful 4th floor balcony. After some shots around the building it was on to the Palace of Fine Arts to take some of the photos you see below. We ended our day at their downtown San Francisco wedding reception location. We provided them with minimal coverage at the actual reception because it was mostly just a dinner. It was important to this city hall couple to document the fancy San Francisco restaurant where their party took place so we spent most of our time photographing them out in front of the building. We also got some really nice shots of them sitting at the bar.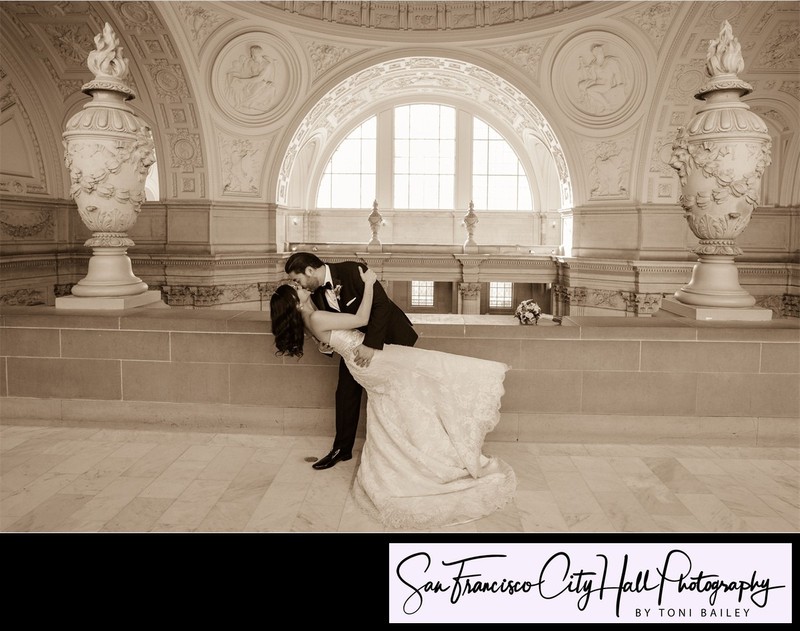 Our favorite part of this photo shoot was when we arrived at San Francisco's famous Palace of Fine Arts. This iconic building offers so much in terms of quality wedding photography that we could have spent hours there. Michael and April had some specific photos they wanted to make sure we captured and so we made sure to spend sufficient time exploring the whole area. The Palace of Fine Arts really offers 2 entirely different San Francisco wedding photography experiences. You can start out it in from of the building and take some of the typical wedding pictures across the lake, close to the fountain. An example this photo as at the very top of this page. Once those more traditional photos are taking, we take our brides and grooms back behind the building where there is so much beauty to capture. As you can see below, there are beautiful support columns that make for a great photographic background. In addition, there are other views of the building from various angles. Some over the water and some through the trees. This particular San Francisco city hall wedding couple were so easy to photography romantically. You can just tell by looking at them that they has a special relationship and were not afraid to show it.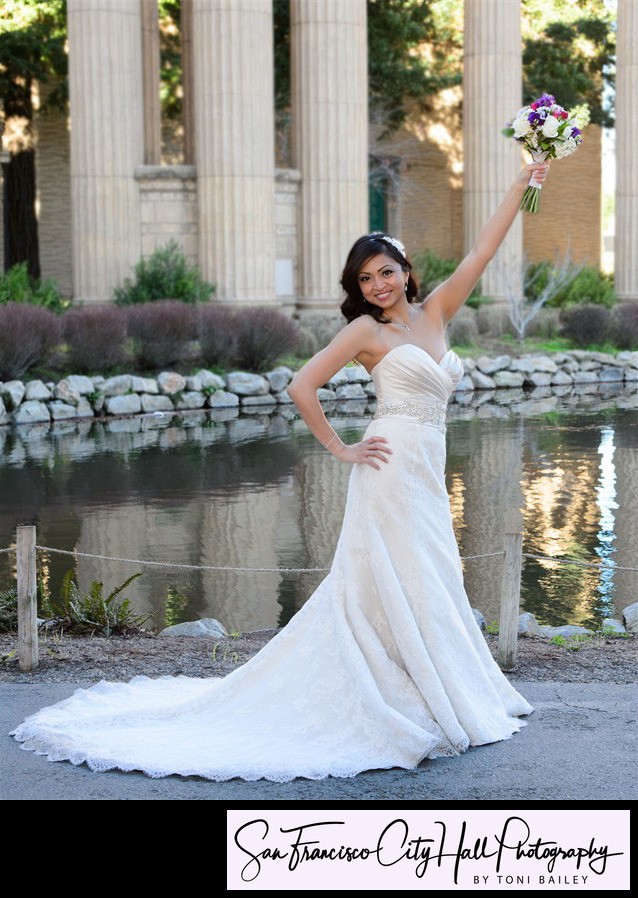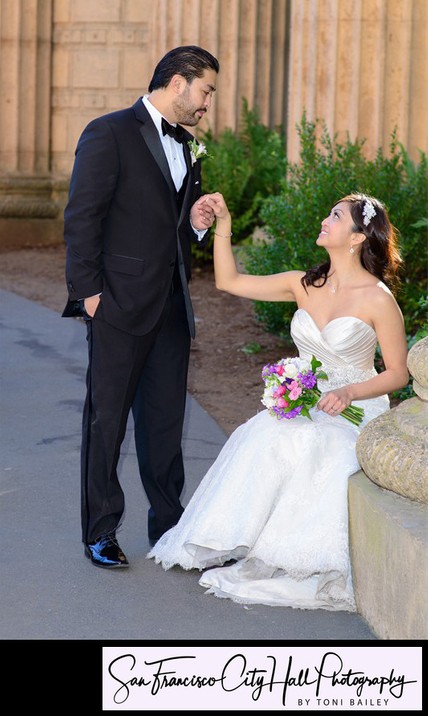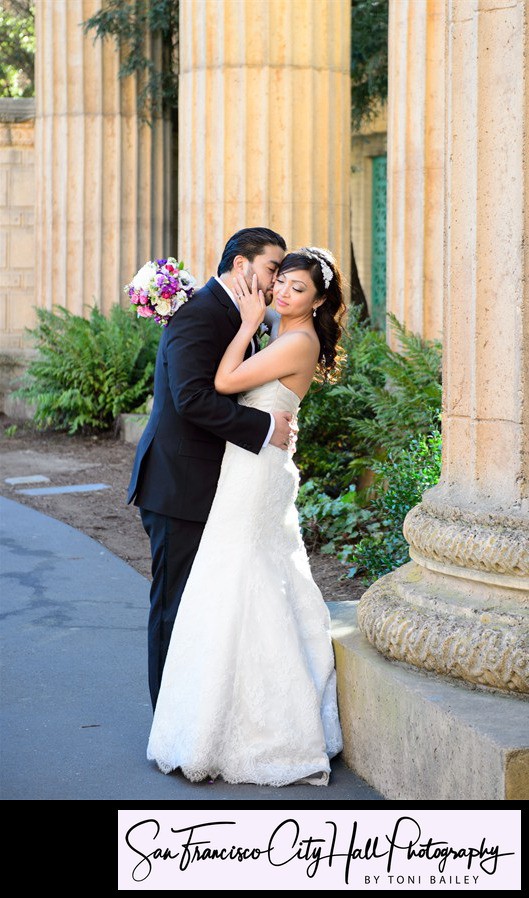 To see more San Francisco city hall wedding photographer's blog posts click the "next" button below. You can also scroll back to previous posts by clicking the "previous" button below. This is an easy way to navigate between our city hall blog posts. Thank you for looking at our Blog.