Fourth Floor North Gallery
The fourth floor gallery has both north and south locations. The north gallery offers soft light in the afternoon while the south gallery offers soft light in the morning. We always enjoy photographing your city hall wedding ceremony on the private reserved fourth floor gallery. We will help you choose the best time of the day to visit this floor for your wedding pictures even if you do not reserve the space for your ceremony. One of the advantages of hiring an experienced San Francisco city hall wedding photographer is that we know all of the best times to bring our couples to the various locations available in the building. The light varies and there are definitely sweet spots on each side of the building.
Here are some of our fourth floor photos at San Francisco City Hall. These couples chose to have their ceremony performed on the North Gallery of City Hall. Our brides and grooms that prefer a little privacy can chose to rent the fourth floor gallery for their marriage ceremony. Our
same-sex wedding couples
sometimes prefer exchanging vows in a more private area of City Hall.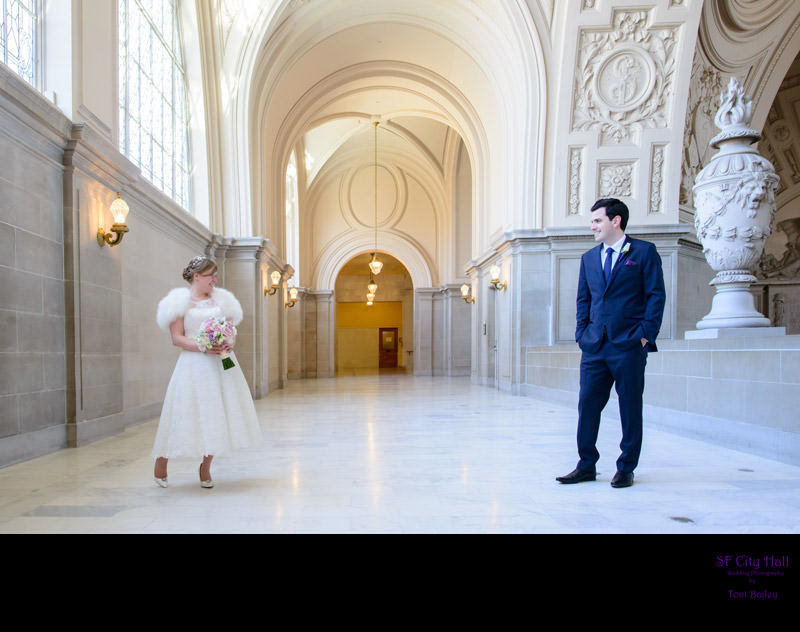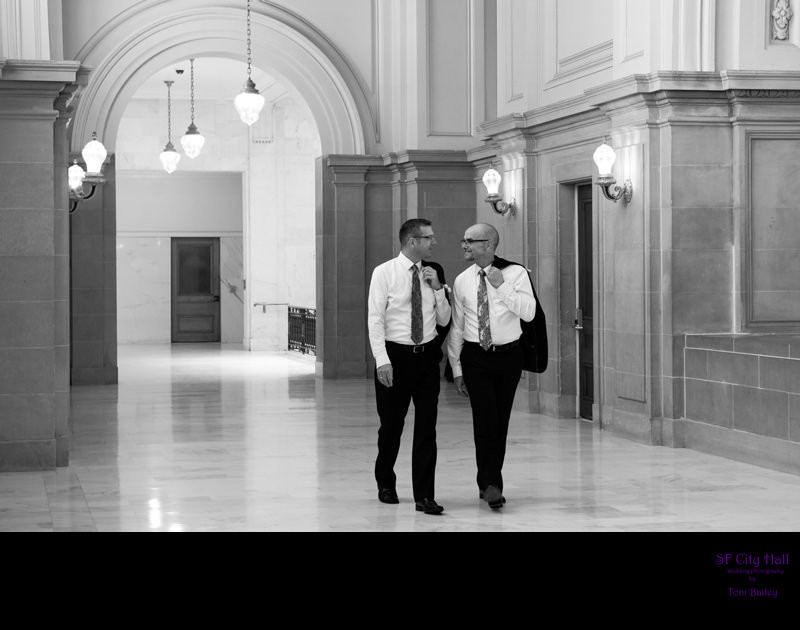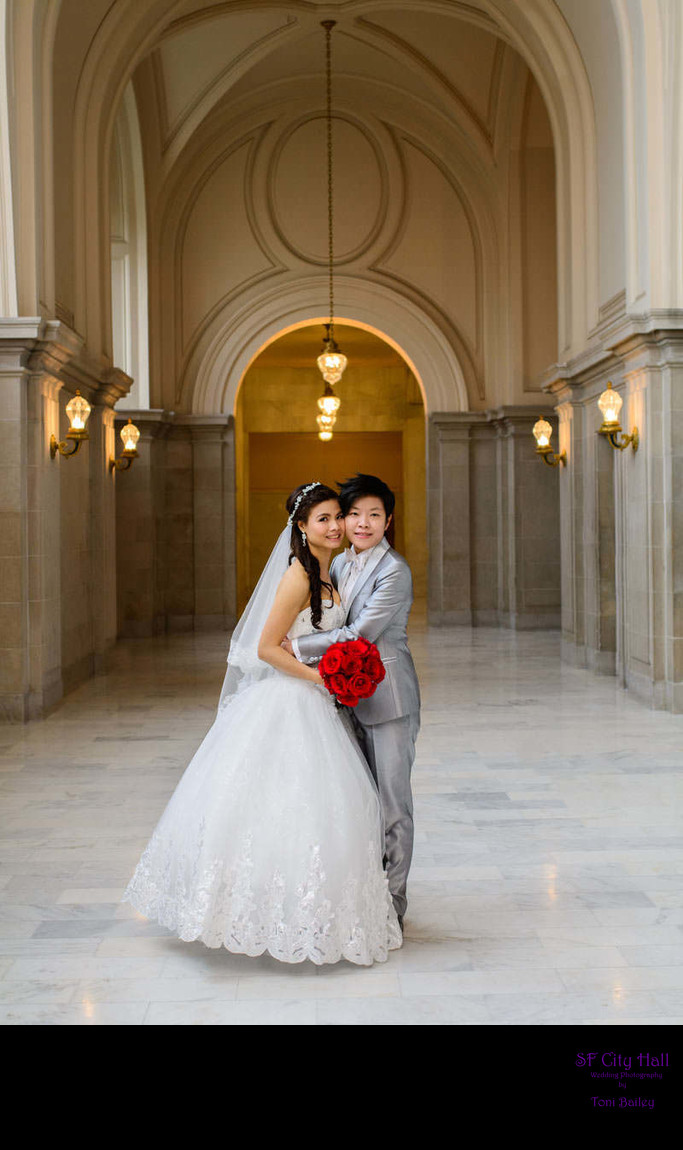 Other City Hall Wedding Locations