San Francisco "City Hall" Package

Specifically designed for Eloping couples, our "City Hall" package provides you with 1 hour of photographic coverage which includes ceremony coverage and photos inside the entire building. Also included is the famous City Hall entrance picture in front of the doors. We will also be happy to be your witness if you are at San Francisco City Hall without other guests and witnesses. The County Clerk requires that each couple provides their own witness and will not provide one for you. Because of Covid-19 concerns, City Hall requests that only one witness come back to the office to sign the marriage license and they would also prefer your guests wait outside the office. They are free to walk around the building while you do your paperwork. This package is also known as our Elopement Package and is designed for couples with no guests. The one hour coverage is plenty for just the 2 of you, but time becomes a little tight if we are also trying to fit in family pictures.
1 Hour of SF City Hall Wedding Photography Coverage
Private Online Gallery of Wedding Photos
Digital High Resolution Images
Images both inside and outside of city hall
Full Rights to All Images - You receive all of the image files
Our Elopement Package!
$495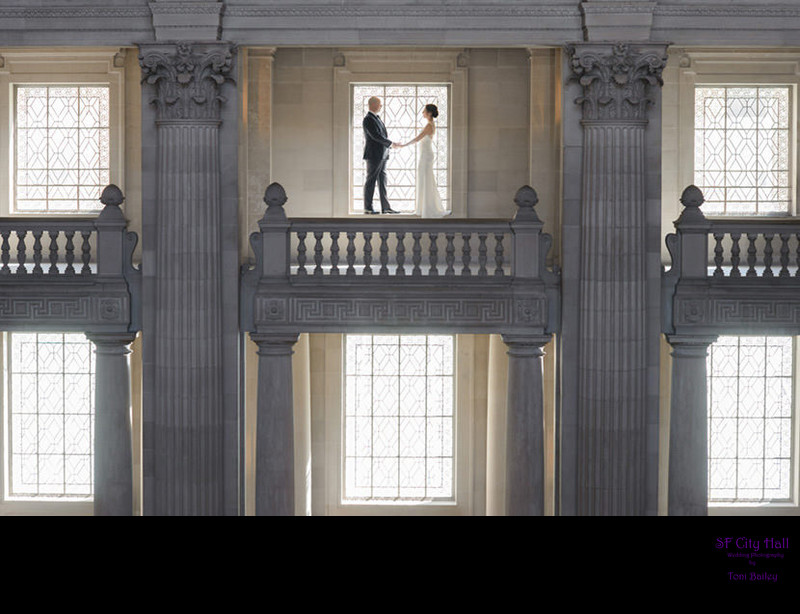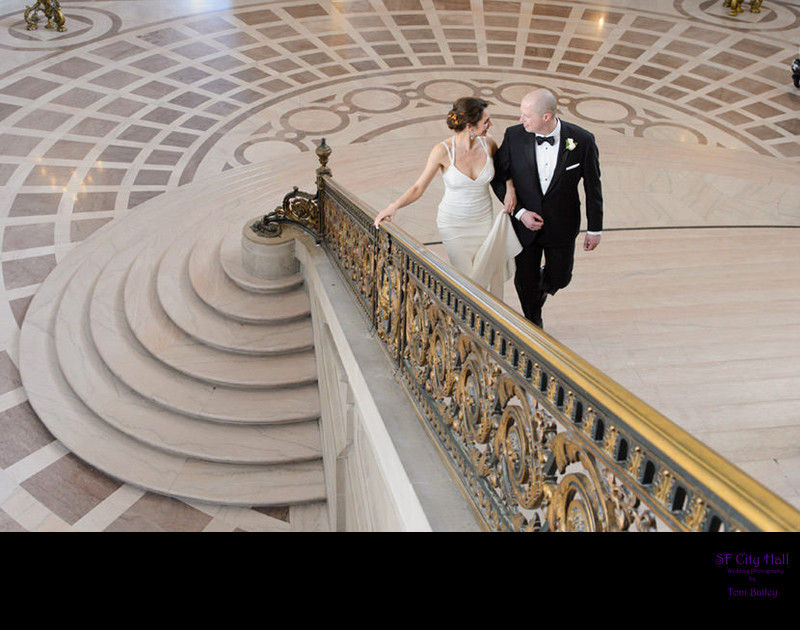 As is the case with all of our wedding photography packages, you receive a password protected photo viewing website. This site allows you to share your memories with friends and family anywhere in the world. It also allows both you and others the opportunity to order prints with a credit card or choose one of our unique wedding albums. Our wedding packages provide our clients with ALL of the photos taken at the wedding in full resolution plus full reproduction rights. We can send you your image files by electronic file transfer or direct download. You also receive full reproduction rights so you can share them on social media. To see more of our San Francisco city hall wedding photography packages click here.
San Francisco "City Hall" Package - $495